How many barbecue days have gone bad because the host doesn't have the necessary equipment to flip some burgers or God forbid place to put some sirloin stakes on it. It gets even worse if you're playing the role of a host, but don't worry anymore because the good people at Velocity Grill have been funded at Kickstarter to create an outstanding outdoor wooden grill that can go from zero to thousand Fahrenheit in just five minutes.
Lots of people out there will write off this grill because it isn't based on gas or charcoal, but when it comes down to cooking power, Velocity beats them all. This is the first wood based outdoor cooker that's able to go up to 1000 Fahrenheit degrees in only five minutes.
The best part is that you don't need to use lighter fluid. Just put couple of chunks of wood and a paper inside and you're good to go. Sounds too good to believe, but that's one of the innovative aspects of the Velocity Grill.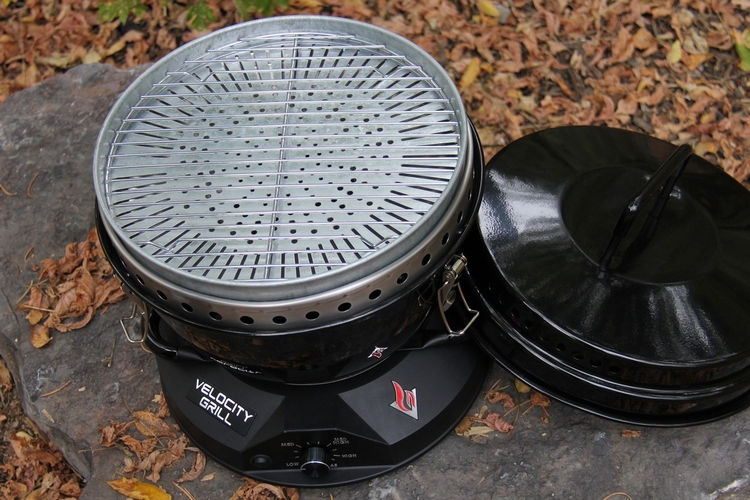 It's not all unique and innovative with the Velocity Grill and this applies for their ultra-fast heating system especially. The ability to go up to 1000 degrees in only five minutes is due to a fan placed at the bottom of a fuel chamber. The fan is able to steer the air from the bottom and sides of the grill up to the burning flames. This allows you to grill a well done steak, while it's also a huge time saver. We're talking a lot about the maximum heating limit of the grill, but in reality you'll have your hands filled with only third of this grill's capacity.
The fan can be charged into a wall power outlet and one charge will last for days. The starting price of the Velocity grill is set at the very affordable price of 139$.