You use your smartphone for lots of thing already, and we've all passed that initial need of calling and texting. Smartphones today play the role of small computers and with the increase in the size of the screens and the decrease in space they need to pack more RAM than your PC, they're seriously endangering the role of laptops in your life.
Everyday new devices that work together with your phone are released. The amount of phone accessories is getting ridiculous, but this only proofs how phones have a long way ahead of them.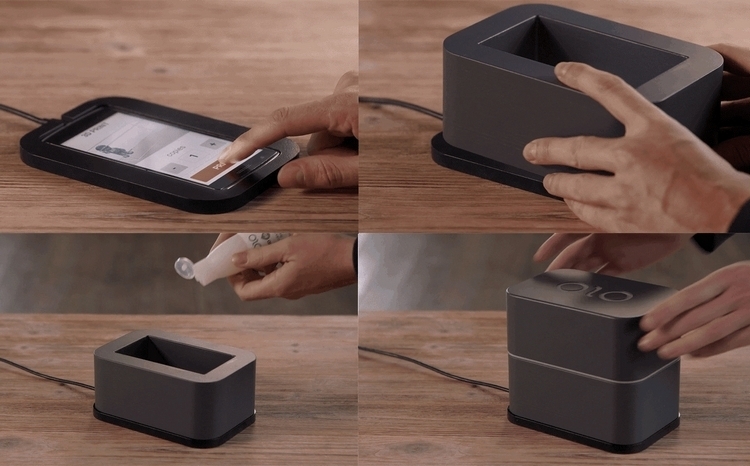 OLO is the latest creation of Solido3D, company working in the 3D design industry, that acts as a portable 3D printer and uses your smartphone as a power source. The size of this new device is 6.8 x 4.5 x 5.8 inches, which probably makes it the first fabrication tool that you can carry around. For example, it's way smaller than M3D Micro, which has the same function.
To start using OLO, you'll need a smartphone (no kidding…), the OLO app and a reliable power source. Launch the application on your smartphone and pick the 3D model you would like to print. You'll need to place your mobile on a flat surface and place OLO on top of it. You can add a special liquid provided together with OLO as a part of the package, that will control the elements and make sure you got a full figure.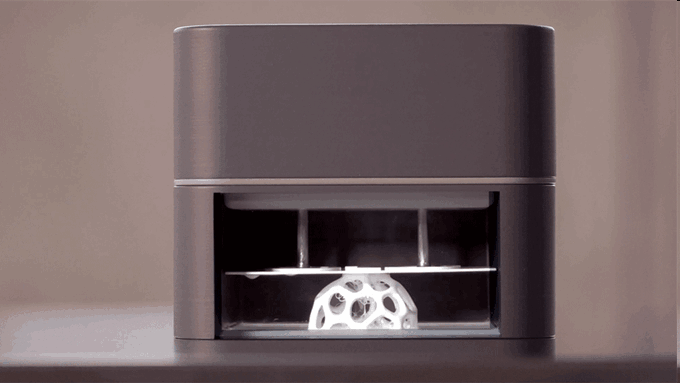 The printing process will begin shortly and the app will use the screen light of your phone to make it happen. The most important part of the OLO is the polarizing glass that actually makes the light created resin to get harder. It's still unclear how long does it take for a single 3D object to be printed, but it will surely be a time consumptive process.