Listening to music while exercising can positively affect your body in ways you weren't even aware of, and it's probably best to combine swimming and some classical opera, but how?
There aren't headphones created for commercial use that can get sunken under water. Here's where it gets interesting.
FINIS Duo is probably the first set of headphones targeted towards people that practice water sports. You can find the perfect running or gym headphones with all those little accessories that only enhance your exercising experience, and it seems like swimming is no longer ignored.
You can use the FINIS Duo headphones under water when you swim, just splash around your backyard pool or even go scuba diving (although there are some diving limits connected with possible health issue thanks to the increased atmosphere pressure).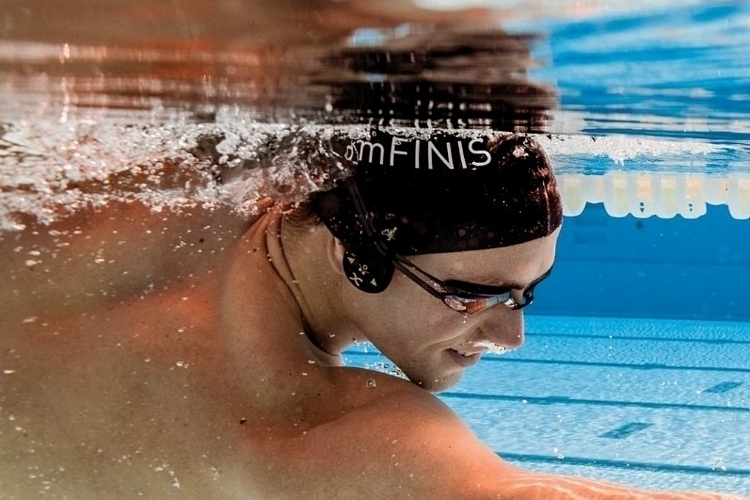 Another problem connected with this futuristic pair of headphones is the fact that you may underachieve on athletic events if you're all in into swimming. It can be hard to run the parlay while singing your favorite song under water. If you can control yourself, this shouldn't be a problem.
We're just kidding. The FINIS Duo is so well designed that you won't have any problems listening to your favorite jam under water.
Instead of using cables to transmit sound to your ears, FINIS Duo will use your body structure, or better said your bone structure to transmit sound waves to your ears.
Don't worry, your whole body won't be affected.
You just need to adjust the FINIS Duo player to your swimming cap and you'll get a perfect sounding underwater sound system. Your swimming goggles are also a good place to hide your underwater music player. It's also easier to control the volume and the playlist this way as all the controls are on the outside of the device.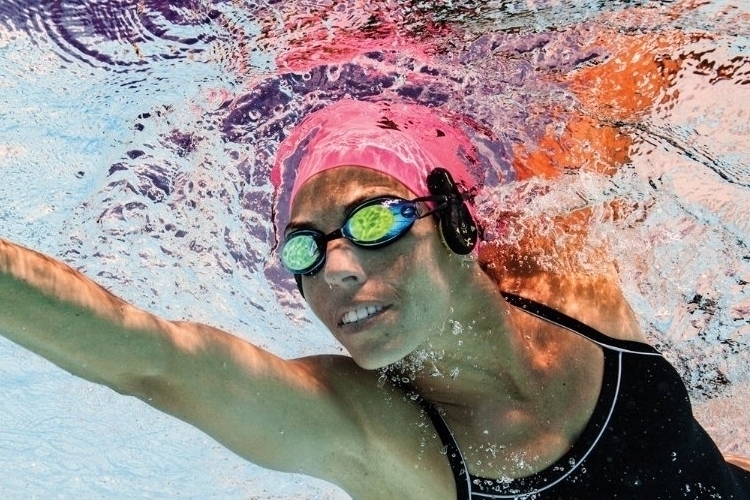 The FINIS Duo is available for purchase right now, if you have $94.99 in your headphone budget.