The market for anti police control devices is a huge one. The difference between TrapTrap and other speed detecting devices is that TrapTrap gets the information for road blockages and police stations from a dynamically updated database instead of sensors.
Depending from the situation you're in and the nature of the speed trap ahead of you, the device will flash one of three different colors supported by a LED technology screen. It will shine in red color every time you approach a set of traffic light cameras as well as school zones. The blue color is triggered by radar speed traps, while the green color indicates there's a speed zone you're conflicting with. All of this will probably help you get away with a ticket or two, but you should also consider that the database although actively updated isn't flawless.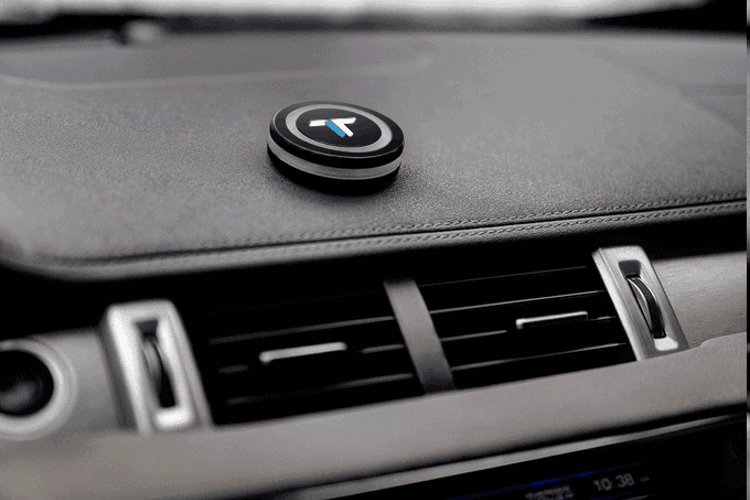 The appearance of the TrapTrap is similar to the one of a hockey pack with the only difference being you can place this tiny radar noticing device on the dashboard of your car with no problem. The background of the device is sticky, so you can place it to any flat surface you find suitable, allowing you not to get punished by the police for speed driving anytime soon.
The device is connected with an app that you'll need to install on your smartphone. The app comes with a pretty hefty database of speed cameras and is updated on regular basis, so you can avoid some live police actions.
TrapTrap is powered by a small coin-like battery that will most certainly run for around 2 years, and after that you can change it with a fresh one.
The database of speed traps stands for 60 countries, but it's updated on regular basis, so you can check the official Kickstarter for any news. The price will move around $109.