Moleskine is a young yet experienced digital company that partnered with the likes of Adobe, Livescribe and Evernote to create a unique and functional product available on a budget price, targeted for global usage.
The Moleskine digital set will allow you to transfer your handwriting to the digital world in manner of seconds or better said transfer as you write. As this isn't cool enough, the company also created an app that will allow you to customize your writing on the go and edit it as you see fit.
After gathering experience from their collaboration with the industry giants we mentioned earlier Moleskine decided to go on their own with this new digital product called the Moleskine Smart Writing Set.
The set is consisted out of a pen and a notebook that both look quite normal when you first set your eyes on them, but that's obviously not the case as both of them are digital and can be connected with your smartphone.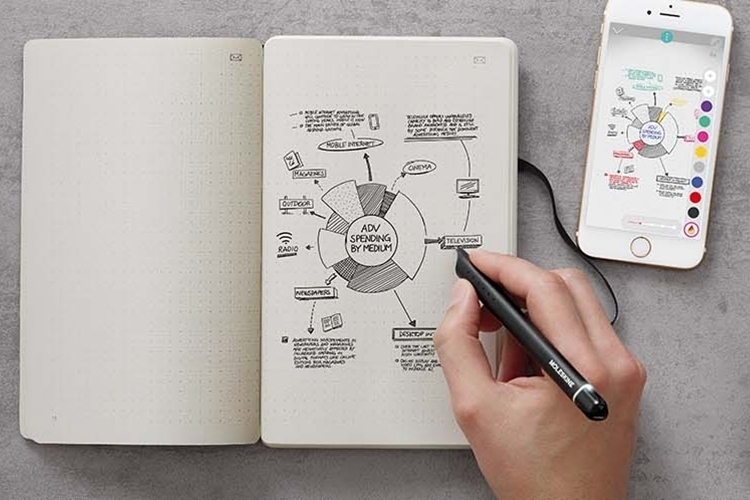 The notebook's official name rightfully so is Paper Tablet and is consisted out of a grid you can't see called the NCode. The goal of the grid is to transfer your handwriting to your smartphone.
Another important part of the whole process of digitization is the actual pen because this is the place where the transfer happens as the pen packs a camera that takes pictures every time you draw something in the notebook.
The best part is that you don't need cables. Everything you write down is streamed to your mobile device using Bluetooth technology and presented in the already existing free Neo Notes app.
One issue that still exists is the fact that the Neo Notes app is currently available only for iOS users, with plans of an Android version being released later this year.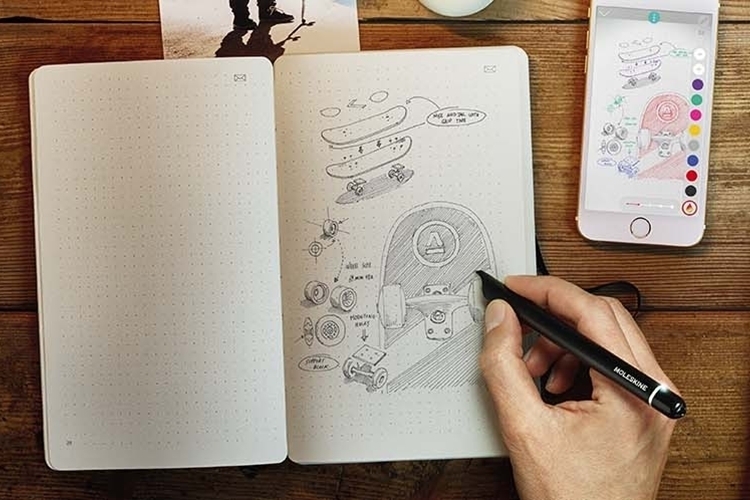 The price of the whole Moleskine set is $199, whilst the notebooks will go for $23 a piece.