Fixing some of your gadgets can be a tricky feat, especially if you're a gadget addict and you have all types of electronic equipment around the house. It doesn't matter if you're an audio equipment fanatic or you just want to clean up your tablet and smartphone every once in a while, there's a tool kit that will help you achieve all of this.
It's true that you can use almost any type of tool to tinker with your gadgets, but it's also true that the probability of damaging something is high. That's why it's smart using a specific set of tools designed for this purpose, but where to find one? The answer is hidden in the likes of iFixit Pro Tech Toolkit, which will provide you with every tool necessary to play with your electronic equipment.
The tools that come with the iFixit Pro Tech Toolkit are designed to help you fix and customize your own gadgets or even run a small shop that offers the service. All you need is to invest around $70 and you can start your own business with this toolkit, it's that good.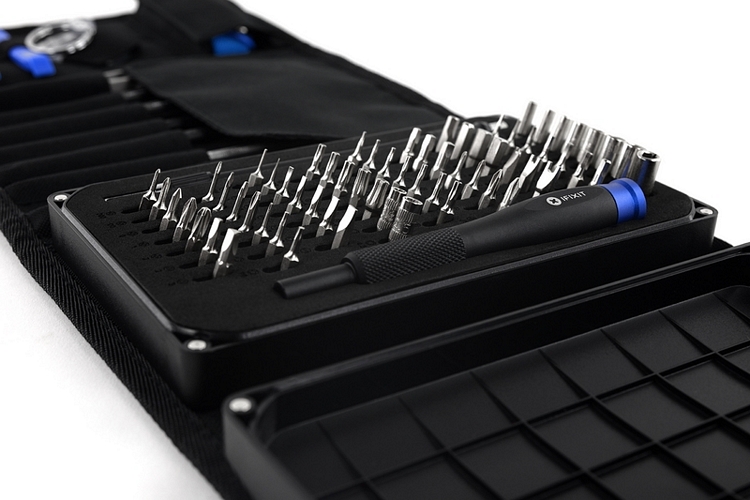 One of the most important elements that's a part of the iFixit set is the combination of exactly 64 minimalist screw driver heads, which are currently used in consumer electronics. You'll be able to open up any smartphone model or even a table with this collection of drivers.
From vintage game consoles like Atari to the latest Apple iWatch, you'll be able to open up everything. Besides the set of drivers we already mentioned the toolkit comes equipped with three different opening tools, some picks, ESD tweezers and couple of other elements destined to ease up the process of handling tiny electronic elements.