External drives that have a capacity of 8TB aren't anything new. The thing that makes Seagate Innov8 so unique is the amount of cables you'll need to use it or better said the lack of cables you'll need.
The difference, when compared with other devices of the same type, is hidden in the way it uses external power. Till now you had only a wider choice of external hard drives that need to be plugged into a wall power outlet.
Seagate Innov8 uses the same USB adapter that you'll use to transfer files, to power itself. This way you automatically eliminate couple of additional power cables.
This puts Innov8 somewhere between the powerful high volume external drives and the group of light drives with smaller capacity. The great thing is that it combines high storage volume and low energy consumption while managing to ease up the usage process for the end user.
This is actually the first time that we can see a 8TB hard disk that gets charged using an USB-C power cable. The company behind the disk states how this was made available thanks to the innovative Ignition Boost technology created by them.
The technology is interesting because it manages to use the power from the data connection source, leaving out the AC power adapter from the equation. This gives you the opportunity to store huge amount of files while saving on energy consumption and decreasing the space your external drive needs to operate.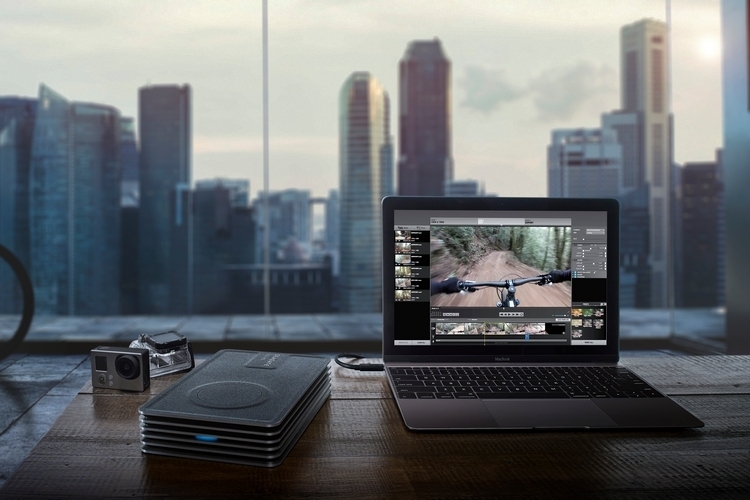 When you combine this with the cut-edge design Seagate Innov8 implements, you must admit it's a must own gadget. For the futuristic design and all the functionalities it provides the Seagate is a bargain with a price tag of $349, and a official release date set for sometime next month.