Cameras that can capture 360 degrees videos are becoming a commodity among video engineers, but it's still not that phase of their development process where they can offer a reliable experience without mistakes or glitches.
Even if you decide to purchase a camera that's worth thousands of dollars, you may end up with an average quality of your virtual reality video.
That's why Orah 4i is the next big thing on the virtual reality market and will surely make a big splash in the news in the near future.
Some of the cameras that showcased best quality and are a part of the economy class include the Kodak Pix Pro and the slightly less advanced Ricoh Theta. The most popular high end cameras would be GoPro Odyssey and the little less known Nokia Ozo.
Orah 4i is different because it offers greater power compared to its economy level peers and a huge set of functionalities while managing to sustain an affordable price tag.
Video Stitch is the company standing proudly behind Orah 4i and its their first 360 degree video streaming product available on the market.
The design of Orah 4i is focused mainly towards live streaming, which makes it a unique camera when compared to its direct competitors.
The camera will connect all of your 360 degree videos in real time and publish them on your content delivery network of choice. You can connect your camera with social media profiles or even corporate communication channels like your official website or YouTube channel.
Orah 4i also offers some amazing video quality because it records your videos in 4K quality while managing to achieve 30 frames per second and not compromising on sound quality.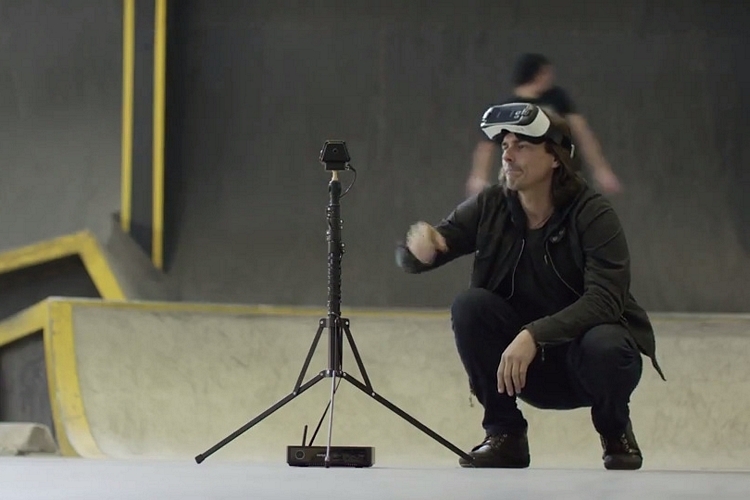 The camera is so small you'll need to attach it to the Stitching Box, small computer responsible for all the 3D streaming going on. The price? Measly $1,795.