Great number of headphones using Bluetooth technology provide a quality way to connect with your audio device without the need to use a cable, but what happens when you need to stay connected with your laptop while you're walking around the office?
Most of the headsets out there provide up to 30 feet of coverage, which is enough 9 out of 10 times, but there's a solution for people that want more, thanks to the innovative MW60 Bluetooth headphones created by Master & Dynamic.
This is one of those classy looking headphone sets that may look like a handmade edition coming from a shop on Etsy, but it's also a powerful piece of audio equipment. You may see these headphones as an unnecessary item for your home audio system, but there are some scenarios when they can come real handy.
Let's say you have a big mansion and you want to charge your phone in the bedroom while listening music next to your pool, it's also highly probable you'll have a big mansion if you have the $549 to spend on headphones. Silent parties can evolve with the addition of the MW60 to the club's arsenal, yet its hard to imagine who would invest so much in a silent party, maybe Puff Daddy.
The amount that Master & Dynamic's MW60 can cover is set at 130 feet, and users that already got the product have confirmed the quality of the sound stays in tacked.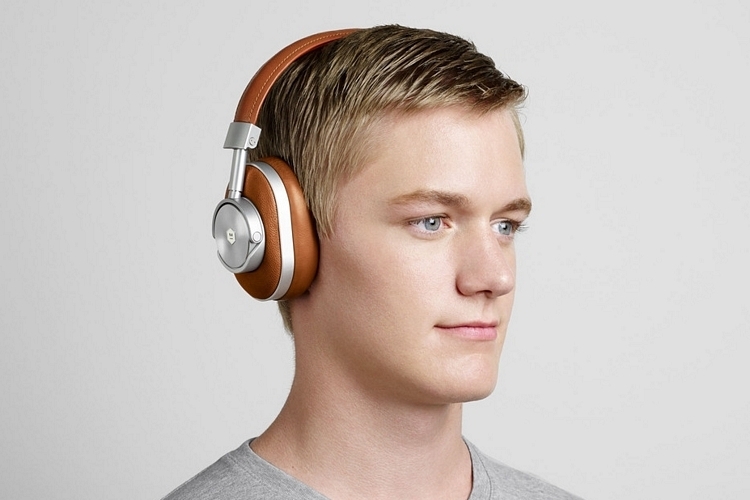 The crazy range MW60 can achieve is mostly due to the powerful antenna you can immediately notice on the outside of the headphone set. Oh, wait, you can't. That's because the designing team behind the product has managed to smartly cover all the bulky elements while managing to create a portable product you can easily pack in your backpack.
Sixteen hours of battery life is another feature you should keep your eye on, which combined with the powerful antenna we previously described and a set of tactile controls with the role of controlling the volume power and usability of the integrated omnidirectional microphone, MW60 sounds like the perfect solution for all your audio needs.