No that's not an alien weapon from a science fiction movie that will destroy the Planet. It's just a well packed work light named simply Stanley Satellite. You're probably disappointed you won't be able to attack your neighbors with it, but it's still a nice piece of equipment to own in your home, especially if you're an enthusiast handyman. If on the other hand you're looking a small yet powerful handheld light to illuminate your surroundings, Stanley is the perfect fit. I'll refer to the Satellite only as Stanley further on in the text.
The design may surprise and misguide you at first, with it's scientific touch, but it actually serves an utilitarian goal. When you spread all the parts of the Stanley led light you'll be able to automatically use them as legs, so you can adjust the lighting at the angle that suits you the most at the moment. This function provides you with the opportunity to focus on a smaller area, when folded, or spread through a wider area when unfolded.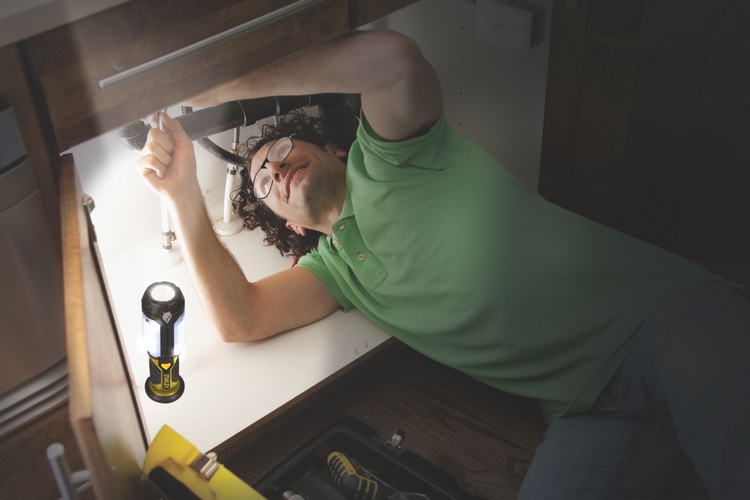 Now let's talk specifications. The four unfold-able sections come equipped with 18 super bright LED lamps, which can produce up to 300 lumens of light each. The central lamb produces focused light in the likes of a light beam, while the four separate parts produce a diffused light that covers a wider area range, and the best part is that it can be set to five different lighting modes.
The whole package comes with a rechargeable battery, which can store enough power to give you more than 12 months of portable lighting at times. Some of the other interesting features include a magnet on the base of the device, which will allow you to fixate Stanley on the hood of your car among other places for example.
The price is set at $39.99 at the moment.