The fact you're a gamer doesn't mean you should stop exercising and drink only Red Bulls to get hyped for that next level you're trying to "beat". Remember, we're all humans that need exercise as much as we need fun and socialization with other people.
LOL and WOW marathons can last forever and you can hurt your spine by playing Counter Strike for hours, but is there any solution to this? We're tech people so we won't suggest you quit gaming, but you should always consider a healthier alternative that you can add to your current environment.
Professional gamers and recreational ones will always try to find a way to be active while they're playing their favorite game, but is this even possible?
There has been lots of talking about gaming desks that offer interactive environment, but at the end they're just standing desks and nothing more. Lian Li, it's a desk manufacturer not a person, created the perfect solution in the form of a desk that has a height adjusting feature and is a creative solution for a PC chassis.
Lian Li's DK-04 has a similar look when compared to the DK series that were released by the same company a while ago, with one main difference being that you can now adjust the height of your table, so you can play games in a standing or sitting position.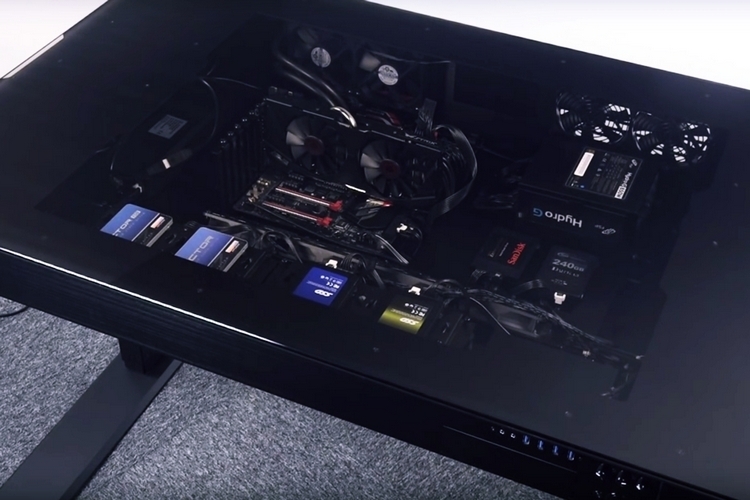 Similar to the desk that didn't have a height adjuster built in the model, the Lian Li DK-04 offers you enough features so you can incorporate a fully functional computer into the core of the desk itself.
You can add up to 10 processors and use maximum capacity for any PC element you can think of, so adding 10 terabytes of hard disk and 100 gigabytes of RAM doesn't sound so far fetched anymore.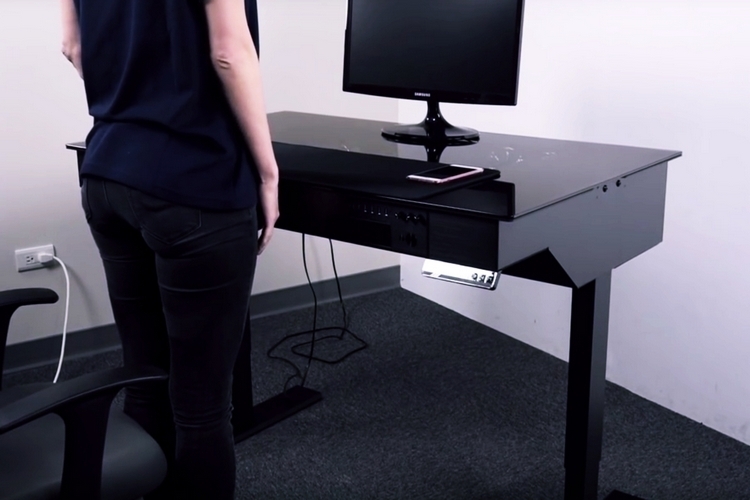 Lian Li DK-04 is currently priced at $1,499.