Floyd is a startup company that focuses on creating products that will allow you to use one piece of furniture in multiple ways. They've already started producing the Utility Set, which allows its users to transform almost any piece of wood into a heavy duty table and they're now improving their offer with a new invention.
Floyd Platform Bed is the latest product created by the company wearing the same name and its goal is to help you transform the same pieces of wood used by the Utility Set into a functional bed, which can support more than two people.
The new product uses the same low profile leg support technology, which allows you to mix between the available slobs of wood and get the perfect solution next to your night stand. You can customize the length and width of the bed as well as the height of the legs, and get additional support if you want to transform the twin sized bed into a king sized one.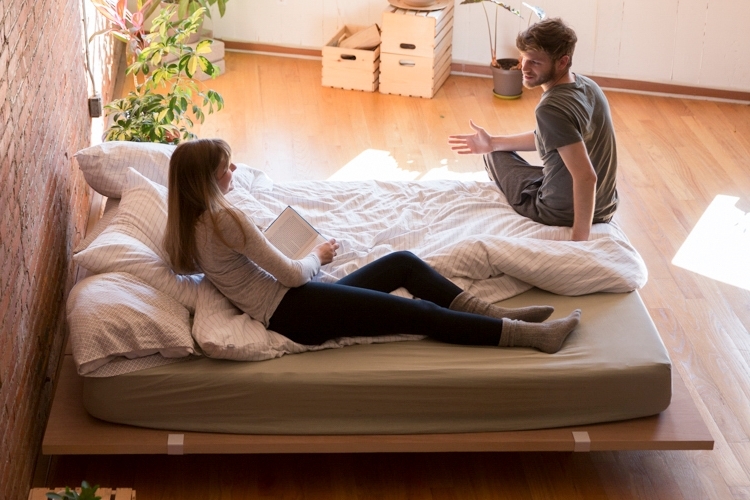 There are three support frames bellow the Floyd Platform Bad that allow maximum stability and durability, so you can jump up and down on your bed as much as you want. The first support system is consisted out of end support frames, while you also have the additional support from the four frames positioned in the middle. To provide the maximum support you can get, Floyd has also placed some tension amortization straps on both ends of the bed.
The tension straps are probably the most important part of the whole construction, the same as with the Utility Set. If the strap technology wasn't a part of the whole product, you could just throw your new bed in the garbage after couple of weeks, so if you had an idea to build your own bed out of couple of metal pieces, you should probably reconsider that.