Imagine if you could cool down the temperature in your room during those hot summer days without turning on the AC. Evapolar is a tiny device that should be able to perform this task, but it's still unclear how powerful it is, but it's very intriguing because who wouldn't want to cool the area surrounding him without the need of turning on the AC. Think about the environment as well.
The Evapolar is described by its potential producer, it's still waiting for funding at Indiegogo, as a personal air-conditioner, which is pretty accurate if you have in mind that the whole device is consisted out of a tabletop box and couple of cooling elements inside of it.
The cooling elements on the inside are responsible for the process of evaporative air cooling, which, for those of you unfamiliar with the whole thing, is the process of lowering the temperature of the air using a wet cooling pad responsible for the evaporation of air into water. This process transforms heat from thin air into steam. Very simple yet effective.
This system is nothing new as a great number of establishments like restaurants and cinema theaters already use it on a much bigger scale, so it's unclear how effective will the Evapolar be due to its minimalist size.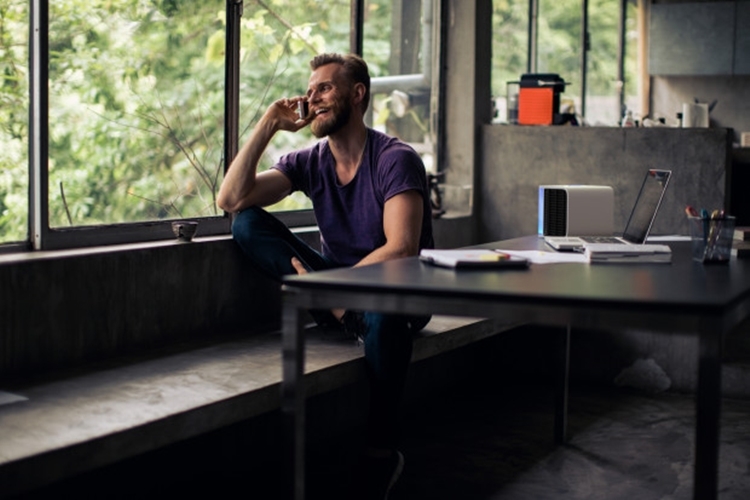 The size of Evapolar measures at 16 cm on each side, making it a compact tabletop cube that can be easily moved from one spot to the other. The container inside of it can pack enough water to provide you with fresh air for up to 8 hours.
The secret behind the ability of Evapolar to provide such a service while having tiny dimensions is hidden behind the content of the evaporative pad, which is filled with nanomaterial based on mineral fibers. This is the only reason why Evapolar can be used instead of a more bulky system of the same type.