We are all guilty of taking a sneaky picture at least once in our lifetime. You can be on the beach or trying to cheat on a test at your school using modern technology. No matter where you are, the danger of getting caught is ever present. That's why it will be helpful to hear how there's an interesting gadget that will help you out in this interesting en devour.
Covr Photo is an iPhone case that will allow you to take pictures with your smartphone no matter the angle you're focusing the subject with. This iPhone case compatible with iPhone 6 and 6S has a sliding lens for your mobile camera, which allows you to take pictures and record videos while you hold your telephone in your hand like a remote for your TV set.
You may want to take a picture of a crime holding place in front of your eyes or you just want to enjoy simple things like recording a video of the daily lecture on your college, Covr Photo will cover your back in both cases.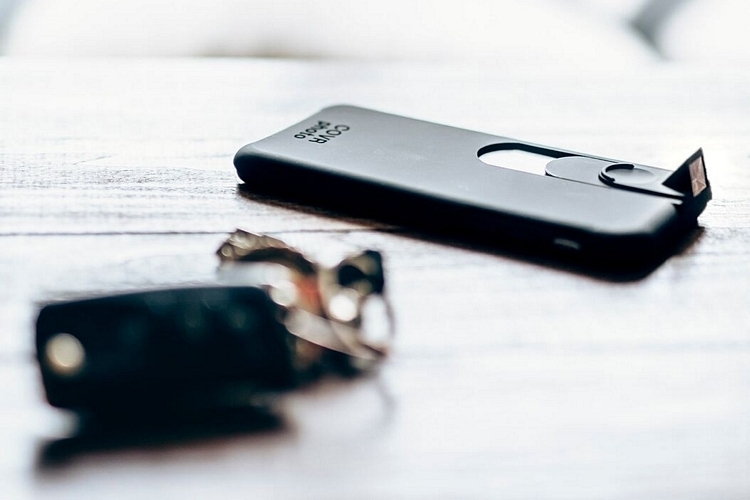 The design of Covr Photo isn't anything different from any other phone case you will find at your local market. That's one of many things making it a perfect espionage device. You will also get maximum protection while using Covr, as it edges are double protected with a shell that keeps the possibility of damaging your phone at the minimum.
The cover comes with a traditional opening for your camera that give you the opportunity to take conventional pictures, and a hidden option that will put you in a position to spy on the environment. You'll need to slide the camera lens if you want to take pictures undercover.